Republican Party of Stanislaus County Monthly Meeting
We will be holding our monthly meeting our speaker will be Assemblyman Kevin Kiley has authored a new book, Recall Newsom: The Case Against America's Most Corrupt Governor. 
About The Author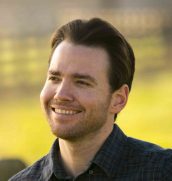 Kevin Kiley was re-elected to the State Assembly with the highest vote total for a Republican in California history. A graduate of Harvard and Yale Law School and former high school teacher in South Central Los Angeles, he is the only 100 percent citizen-backed California Legislator, refusing all funding from the Special Interests that spent millions electing Gavin Newsom.
If you would like to join via Zoom please email stanislauscountygop@gmail.com Subject "Zoom Accesses" and we will email the day of the event a Zoom Login.
Event Category
Regular Meeting
Event Location
Headquarters
118 W Orangeburg Ave
Modesto, CA, 95350