You're Invited to our
April 21, 2023
Lincoln Day Dinner with Congressman Tom McClintock & John Duarte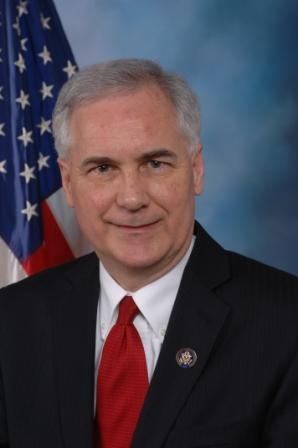 Tom McClintock represents the people of California's historic gold country and Sierra Nevada in a district that stretches from Lake Tahoe, through Yosemite Valley and on to Kings Canyon.
Often described as "the gold standard" for fiscal conservatism in Congress, the National Taxpayers Union rated him the best vote for taxpayers in the House four times, most recently in 2020. Citizens Against Government Waste recently named him as one of only two perfect votes in the House fighting wasteful government spending.
McClintock is a member of the House Judiciary Committee where he serves as Ranking Member of the Subcommittee on Immigration and Citizenship and also serves on the Subcommittee on the Constitution, Civil Rights and Civil Liberties. He is a senior member of the House Natural Resources Committee where he serves on the Subcommittee on National Parks, Forests and Public Lands, which he chaired from 2015 to 2018, and on the Subcommittee on Water, Oceans and Wildlife, which he chaired from 2011 to 2015. The Congressman is also a member of the House Budget Committee and has proposed major fiscal reforms to curb unauthorized appropriations, control mandatory spending, balance the budget and protect the nation's credit.
Prior to his election to Congress, McClintock served 22 years in the California legislature, where he became one of its most recognized conservative leaders. He twice received the Republican nomination for State Controller, narrowly missing election in 2002 by 23/100ths of one percent. He ran as the conservative standard bearer for Governor in California's historic recall election in 2003.
Tom McClintock and his wife, Lori, married in 1987 and have two children.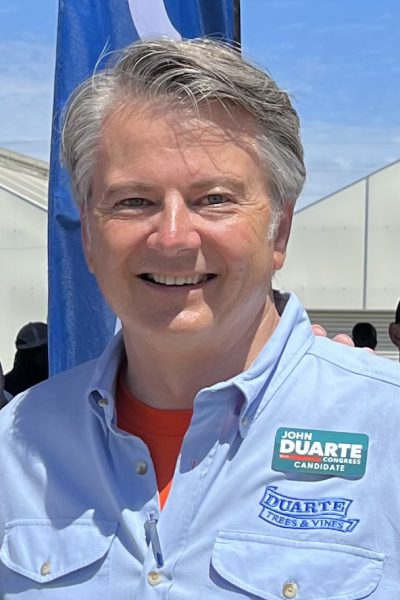 Congressman John Duarte is a proud farmer who has spent his career giving good jobs to Valley families. Before being elected to Congress, John Duarte was the proud owner of Duarte Nursery, the largest permanent crops nursery in the United States.
Congressman Duarte went to Washington with his main priorities being to get water to Valley farms, reduce the high cost of living, and ensure our streets were safe. With his recent appointments to the Agriculture Committee, the Natural Resources Committee, and the Transportation & Infrastructure Committee, Congressman Duarte is positioned to deliver on the needs he made to Valley families. Congressman Duarte is a big believer in "The Abundance Agenda," which is the belief that the government must reduce its regulatory burden on our companies to allow for a massive boost in food production, energy, gasoline & the other necessities that families rely on. Congressman Duarte has pledged to work with both Democrats & Republicans to deliver on his promise of uplifting Valley families.