Join one of Our
Donor
Clubs
All politics are local and the with donor club you can help keep your local Republican Party strong while getting cool benefits
We Stay strong with
support from local Republican like you
Upcoming
Events
Join us for one of our monthly events.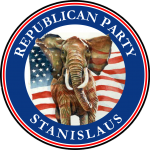 Open Seats
Jun 7, 2021
6:00pm - 9:00pm
Our June 7th speaker will be a candidate for governor Doug Ose. If you would like to join via Zoom, please email stanislauscountygop@gmail.com Subject...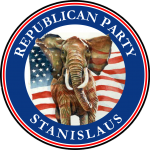 Open Seats
Jul 14, 2021
6:30pm - 8:00pm
Join us for our First in-district meeting on July 14th our speaker will be Turlock Mayor Amy Bublak.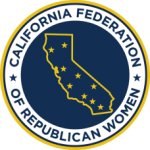 Open Seats
Jul 29, 2021
6:00pm - 9:00pm
OUR CAMPAIGN IS POWERED BY CONTRIBUTIONS
FROM SUPPORTERS LIKE YOU
Become A
Volunteer
The best way to make a difference in your community is to get involved and it all starts here
Latest From Republican Party
2020 Annual Report

May 10, 2021

This annual report highlights just a few of our efforts during the past year to clearly present the biblical case for the proper role of government. To all who contributed to our work, thank you! We hope you are encouraged by the fruit of our labor. We believe and expect that we are igniting the […]

Steven Butner
Discouragement: Good or Bad?

April 9, 2021

Tune in from some quick, yet powerful, commentary on discouragement. This video is clipped from the 10-week "Biblical Principles of ... Read More The post Discouragement: Good or Bad? appeared first on Institute for Principle Studies (IPS).

Steven Butner
Be The First To Know
Join
Our newsletter
Our first donor club is the Century Club. It includes members who are the Party's foundation, those who care about our future and want to help us win! You can join the Century Club for $10 per month or $100 per year. There will be perks will be provided throughout the year.
Our next-level club is the Reagan Club. It includes members having a vital supporting role. You can join this club for $25 per month or $250 per year. Reagan Club members will also enjoy perks, such as access to VIP events and receptions.
Our top-level club is the Chairman's Circle. You can join for $100 per month or $1000 per year. You will enjoy the top-level perks and have the most access to VIP events and special guests of all the clubs. Your donations will support the Party's efforts powerfully. You will be part of the tip of the spear. Throughout the year, we will announce events and invite you to VIP receptions when they occur.