Join one of Our
Donor
Clubs
All politics are local and the with donor club you can help keep your local Republican Party strong while getting cool benefits
Upcoming
Events
If you would like to get involved coming to one of our events is a great place to start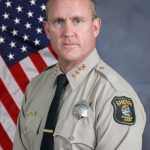 Open Seats
May 3, 2021
6:00pm - 9:00pm
We will be holding our monthly meeting our speaker will be Sheriff Jeff Dirkse If you would like to join via Zoom please email stanislauscountygop@gmail.com...
OUR CAMPAIGN IS POWERED BY CONTRIBUTIONS
FROM SUPPORTERS LIKE YOU
Become A
Volunteer
The best way to make a difference in your community is to get involved and it all starts here
Latest
News
Just because you do not take an interest in politics doesn't mean politics won't
Be The First To Know
Join
Our newsletter
Our first donor club is the Century Club. It includes members who are the foundation of the Party, those who care about our future and want to help us win! You can join the Century Club for $10 per month or $100 per year. There will be perks for you too, and these will be announced throughout the year.
Our next-level club is the Reagan Club. It includes members having a strong supporting role. You can join this club for $25 per month or $250 per year. Reagan Club members will also enjoy perks, such as access to VIP events, and receptions. Other benefits will be announced periodically during the year.
Our top-level club is the Chairman's Circle. You can join for $100 per month or $1000 per year. You will enjoy the top-level perks and have the most access to VIP events and special guests of all the clubs. Your donations will support the Party's efforts in a powerful way. You will be part of the tip of the spear. Throughout the year we will announce events, and invite you to VIP receptions when they occur.