Join one of Our
Donor
Clubs
All politics are local and the with donor club you can help keep your local Republican Party strong while getting cool benefits
We Stay strong with
support from local Republican like you
Do you ever ask what can I do to stop this liberal insanity?
You can attend rallies, city and school board meetings, but after that what is left?

You!!
You can apply for an open city or county committee seat or run for city council or school board. These are examples of where you can make a difference and help to build future conservative leaders. After all: all politics are local.
The first step is to attend the Republican Party of Stanislaus County central committee meetings on the first Monday of every month.  You will be assisted on where your talent can best be used.
Upcoming
Events
Join us for one of our monthly events.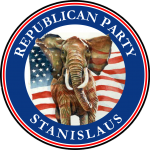 Open Seats
Jul 12, 2021
6:00pm - 9:00pm
Our July 12th speaker will be a candidate for California Attorney General Eric Early.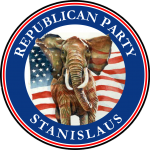 Open Seats
Jul 14, 2021
6:30pm - 8:00pm
Join us for our First in-district meeting on July 14th our speaker will be Turlock Mayor Amy Bublak.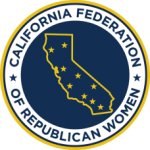 Open Seats
Jul 29, 2021
6:00pm - 9:00pm
OUR CAMPAIGN IS POWERED BY CONTRIBUTIONS
FROM SUPPORTERS LIKE YOU
Become A
Volunteer
The best way to make a difference in your community is to get involved and it all starts here
Latest From Republican Party
Open Q&A Night

June 15, 2021

A group of congregation and community members have been re-broadcasting the latest online version of the "Biblical Principles of Government" ... Read More The post Open Q&A Night appeared first on Institute for Principle Studies (IPS).

Michael Winther
Everything is Strategic

May 18, 2021

One of the most frequently asked questions IPS receives after concluding the 10-week Biblical Principles of Government course is, "What ... Read More The post Everything is Strategic appeared first on Institute for Principle Studies (IPS).

Michael Winther
Be The First To Know
Join
Our newsletter
Our first donor club is the Century Club. It includes members who are the Party's foundation, those who care about our future and want to help us win! You can join the Century Club for $10 per month or $100 per year. There will be perks will be provided throughout the year.
Our next-level club is the Reagan Club. It includes members having a vital supporting role. You can join this club for $25 per month or $250 per year. Reagan Club members will also enjoy perks, such as access to VIP events and receptions.
Our top-level club is the Chairman's Circle. You can join for $100 per month or $1000 per year. You will enjoy the top-level perks and have the most access to VIP events and special guests of all the clubs. Your donations will support the Party's efforts powerfully. You will be part of the tip of the spear. Throughout the year, we will announce events and invite you to VIP receptions when they occur.